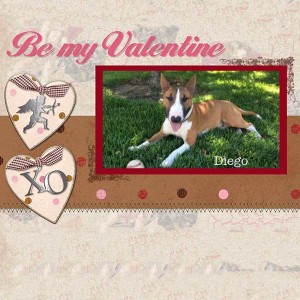 Diego is a very loving 1.5yo Miniature Bull Terrier who entered our program due to housing issues. He is good with other dogs with careful and slow introductions; but he can be selective with the small ones.  This little guy is going through basic obedience training in his foster home; he is crate, leash and house trained.  Diego is about 35lbs. His PLL (Primary Lens Luxation) status is Clear.  Information about this condition that affects some Miniature Bull Terriers can be found here:
http://www.aht.org.uk/cms-display/genetics_pll.html
. If your information is not yet on file, please complete our application which can be found here: 
http://www.bullterrierrescue.org/?page_id=572
.